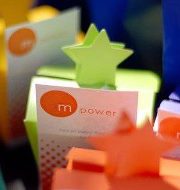 Do you love meeting new & exciting people? Do you want to be a community leader?

We want you for the Men of MPowerSD! The Men of MPowerSD select and plan our social events! As a Man of MPowerSD, your voice will help define and strengthen MPowerSD's social events and outreaches!

MEETING PLACE:
Please meet us at The Drop In Space (4040 30th Street). Our building is two doors down from Redwing Bar and Grill on 30th Street.

PARKING
We have parking! To reach the back lot, head down 30th away from El Cajon Blvd. and towards University. Turn right onto Lincoln, then make a right into the alley. The back lot is behind the orange building and staircase.

FREE FOOD & DIETARY NEEDS:
If you have any dietary needs (vegan, gluten, vegetarian, lactose) or allergies, please let us know! We're planning on doing pizza for this meeting!

If you'll be arriving late, please text Nate at 858-335-9855. We will be finishing promptly at 7:30 p.m.!

Location: The Drop-In Space (4040 30th Street.)
Time: 6– 7:30 p.m.
Day: January 09, 2013

For any questions, comments, or concerns, email Nate at nathanc@fhcsd.org.

MPowerSD

Wednesday Jan 9, 2013
6pm-7:30pm